Robert Plant - Rainbow
---
Description:
An artist has lost his inspiration. In his atelier is a good luck charm, which reminds him of when his children were playing with colors. In memory of those happy moments and full of love, find inspiration and start painting.

The artist Giancarlo Venuto is Maestro of painting at the Academy of Fine Arts of Brera in Milan. (Atelier Venuto-Squillaci, Gorizzo of Camino al Tagliamento, Italy. The location of Villa Mainardis, the protagonist in "The Best Offer" by Giuseppe Tornatore - 2013).

The shell lucky charm, I found this summer in the beautiful island of Samos, Greece.
Credits (5):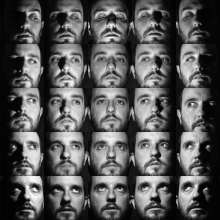 Andrea Dalla Costa
Director

Giancarlo Venuto
Cast
Actor

Angelo Venuto
Cast
Actor

Giordano Venuto
Cast
Actor
+ View all (5)
---