Robert Plant - Rainbow
---
Description:
I made this animated video specifically for this project and I have taken inspiration from both music and lyrics of the song. It's a story about being a rainbow for each other. And it's all about love, in the end.
Original file is HD 1920x1080 (uploaded version is HD 1280x720).
Created by Sergio Pastore (aka karmanoid) - August 2014.
Credits (1):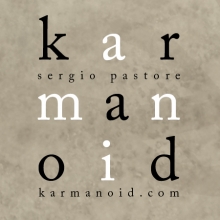 karmanoid
Filmmaker
---