Key Details
Key Details
The Brief
Ringo Starr is giving filmmakers the opportunity to make the official promo for his new single Wings, from his new album RINGO 2012.

This is an opportunity for filmmakers to make a music video for one of the world's most influential artists, and get their work in front of Universal Music Enterprises, one of the industry's leading record labels.
Results
Watch Ringo announcing the winner and finalists!
Congratulations to Jem Garrard (Canada), whose video Ringo chose as the winner. You can watch her winning video (and the new video for Wings!) here: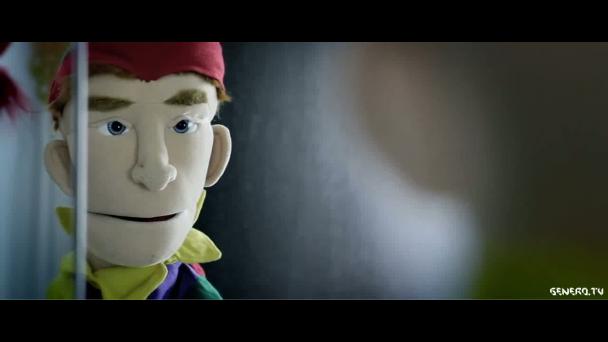 Bio
Ultimately what's most impressive about Ringo Starr isn't what he's been, but rather who he is," wrote Rolling Stone rock critic David Wild. "The man's great heart and soul, his wit and wisdom." Ironically, the story of Ringo's evolution from former Beatle to successful solo artist is still best told from the beginning.

Ringo Starr's music, as a solo artist and as a Beatle, is permeated with his personality. His warmth and humor, and his exceptional musicianship have given us songs we all know and love, including "With A Little Help From My Friends," "Don't Pass Me By," "Octopus' Garden," "Photograph," "It Don't Come Easy," "Back Off Boogaloo," "You're Sixteen (You're Beautiful And You're mine)," "Don't Go Where the Road Don't Go," "The No No Song," and "Never Without You."

Since beginning his career with The Beatles in the 1960s, Ringo Starr has been one of the world's brightest musical luminaries. He has enjoyed a successful and dynamic solo career as a singer, songwriter and drummer, an active musical collaborator, and as an actor. Drawing inspiration from classic blues, soul, country, honky-tonk and rock 'n' roll, Ringo continues to play an important role in modern music with his solo recording and touring.

Ringo 2012 is the fabulous sound of a man you know and love working in the groove of a lifetime and making an album with nine songs that vividly reflect his life yesterday and today. "This album is me doing what I do here and now," says Ringo, "and nobody's more qualified to do that than I am!"

In fact, one of the only things that didn't come easy for Ringo Starr making Ringo 2012 was the title. Ringo 2012 cannot help but recall the title of another classic album by Starr, 1973's Ringo -- in fact, Ringo 2012 features a startlingly new and improved version of "Step Lightly' from the massively successful Ringo, as well as "Wings" from 1978's Ringo The 4th.

"But for a moment there, I was going to call this album Motel California because of a cool picture of an L.A. motel I wanted on the back cover," Ringo says with a laugh. "But then I figured my good friend and now brother-in-law Joe Walsh was already on a good album with a similar name. Then I considered Another #9 because there are nine songs on the album. And because I covered one of my old songs "Wings," I even thought that Wings would be a nice album title. I'm sure Paul would have been cool with me calling my album Wings, but someone else would have found a way to misinterpret that too. So Ringo 2012 it is, pure and simple, just the way I like things."

"At first I was thinking about 2012 because according to the Aztec calendar the world is going to end in 2012, but it's just Ringo 2012 because this is where I am now. These recent albums are my audio-biographies, and I do live to the best of my ability in the now, and of course, I can revisit the past when I want to, but I don't live there. I try to have the good day today, not next Wednesday. That's just part of my make up. I've always been more of an optimist than a pessimist – that's just how I was born. It came with the body."

Ringo 2012 -- released January 31 on HIP-O/UMe Records finds Starr working with a little help from his musical friends including guitarist Joe Walsh and Kenny Wayne Shepherd, Michael Bradford, Steve Dudas, Charlie Haden, Amy Keys, Kelly Moneymaker, Richard Page, Van Dyke Parks, Dave Stewart, Bruce Sugar, Benmont Tench, Don Was and Edgar Winter. But more than ever, the focus on Ringo 2012 is firmly on the man calling the shots – Ringo, who produced the album just as he did 2010's Y Not.

As Starr says with a smile, "I got out of bed in the morning, and thought who can produce this album? Then I looked in the mirror, and there he was. I do feel like I've found my best producer. We're back to making records in real time, and not wasting time. I like the pace I'm working at. It's the old pace, it's about where I come from, and it worked well then too. Now because of technology, I can do it at home -- I don't have to go to any studio. I can have a cup of tea with Barbara in the morning, and walk the dog, I can live and make a record and we get it done right. There's a lot of space on this record because when you have someone great like Benmont Tench playing his organ or piano, there's room for him to play. I'm not cluttering anything up on these last two albums. I like it very open and sparse, sort of old rock & roll-ish in its way. And in the end, it's all on the groove because I'm the drummer and I say so!"